Community Building
While spreading the message of unity through the streetwear fashion platform, 1ONE makes a pledge to community building in several ways.
The proceeds of sale from our Season 1: 'The Language Collection', launched in July 2020, were all used to help support young footballers from AVV Zeeburgia, to achieve their dreams as professional football players.
After we launched Season 2, we worked with The Refugee Company in the Netherlands and made a substantial donation in support of their initiatives.
As of July 2021, we have entered into a partnership with Strong Gens, a London based organization which empowers children in crisis and conflict. Strong Gens aims to give children that are powerless by circumstances outside of their control an education and a better quality of life. Since June 2021, Strong Gens have been in the midst of building their first school. 1ONE is committed to helping this cause. Holding true to our brand values of unity and inclusivity, we believe that our partnership with will play a small part in helping the greater good: a better world for the future generation. A percentage of sales on select items on our webshop will be donated to their organization. 100% of profits from our limited edition 1ONE X STRONG GENS collection will be donated to support Strong Gens and their initiatives.
1ONE's efforts in community building are on-going , and we plan to continue to play our part in helping social causes for the betterment of society and in hope of a more unified, inclusive and loving world.
Supporting an initiative of The Refugee Company
Strong Gens in Uganda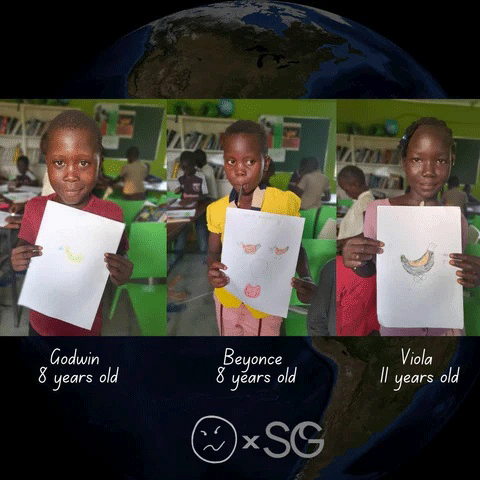 With the Zeeburgia Chairman.